(Author's note: Moving to a new location on Friday. Getting this out while I have a chance. Enjoy!)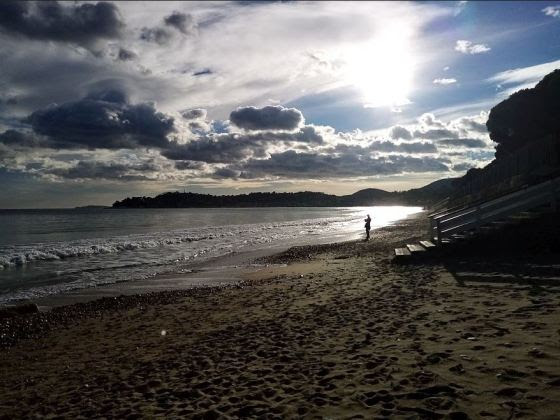 Still The One
by Miles H. Rost
Martin stared out at the oil platforms of the Pacific, the sand slowly working its way around his toes, when she sidled up.
"It's been 30 years, you know," she said.
"I've thought a lot about it. When did you know that we were gonna be together?"
Claire ran her fingers through her long blondish-grey hair, capturing her thoughts.
"Probably sophomore year, when you snapped my bra in math class."
Martin crinkled his face at that.
"Not my best moment, dear."
"Well, not after I slugged you. At least I took care of you after."
"And have been. For 30 years."